Talk:Main Page
Jump to navigation
Jump to search
When we launch the wiki, add navigation sections to make it easier to find things.
Stuff like:
list of game modes
list of years
list of ranks
Forum Eras
A list of source material, most of it is pinned in the wiki discussion channel
A forum topic where people can contribute material, as the wiki will be locked for editing to prevent dutch people from defacing it
Formatting, Grammar and Syntax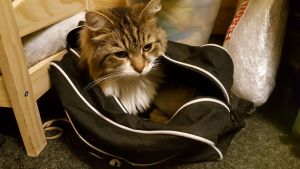 This is a temporary guide for writing pages on the Wiki in order to maintain consistency in its early stages.
Clans, teams and other organisations are singular ("The Wilderness Guardians is", not "The Wilderness Guardians are", unless specifically reffering to the members of the clan).
Use the Oxford Comma (One, two, and three).
Use full dates written as 6 December 2003 wherever possible. Do not use "st/nd/rd/th", and avoid shortening the month unless space is limited.
The year can be omitted in article text proper, written as 6 December.
Only initialise WG in fight titles, e.g. WG vs Dead on Arrival. Exceptions can be made for fights better known by a different title such as X vs DS.
Do not use "The" in an article name unless inseparable, e.g. "The Sabres".
Use punctuation in article names, e.g. Washington, D.C. 2009 – 2010 (Real Life Meeting), not Washington DC 2009 – 2010 (Real Life Meeting).
Use singular titles, e.g. T-Shirt and Anniversary instead of T-Shirts and Anniversaries.
End all list items with a period/full stop.
Use British English.
Use while and among, not whilst and amongst.
Repeating internal links should be used once per level 2.
Italicise works such as videos e.g. The Wilderness – An Unauthorised Biography.
Use an en dash without spaces between single-unit numbers and terms, e.g. 2003–2019.
Use an en dash with spaces between multi-unit numbers and terms, e.g. December 2003 – July 2019.
Use one, two, three... nine in article text proper rather than 1, 2, 3... 9 (unless in exceptional circumstances).
Use "coins", e.g. 10,000,000 coins. Do not use "GP", "K" or "M".
See also: Wikipedia:Styletips.