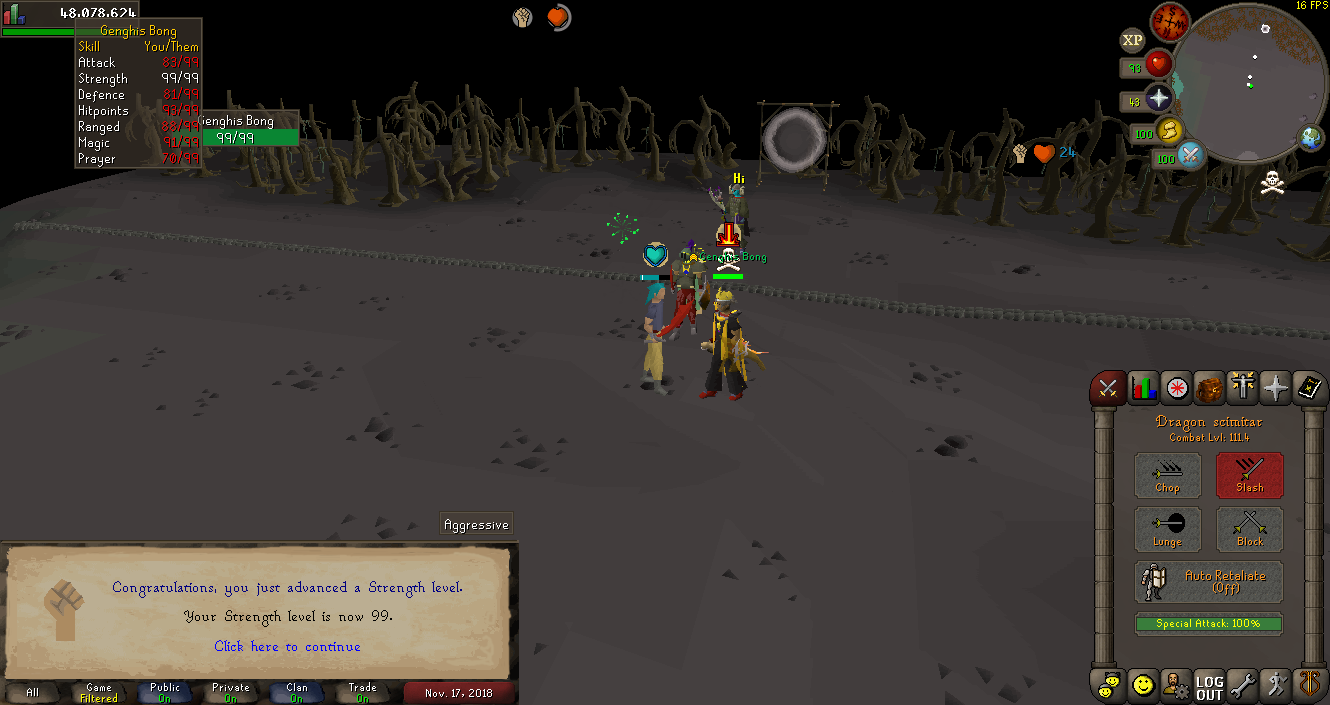 Content Count

167

Joined

Last visited
About Brandon

Rank

Tr0ll Squid


Birthday

08/08/1993
Welcome to WG! Hope we exceed your expectations! Don't forget to stay active and do your REQS to graduate to full membership eventually :) If you need anything please PM me here, IN-Game, or or Discord I'm Brandon(BMF Bear) on discord.

I worked with him to get him in forums and discord.. Seems like a very cool person and I am excited to get the chance to hangout with him. I think he will be a really good fit to the clan and as long as he keeps his attendance up and gets through the first trials member parts everything will be fine..

First post because I am boss and care about Fargorn and what he has to say! This event looks like to could be a blast and maybe make a little money on the side. But just a fight pits together with another clan could be interesting. Can't wait to see who will pick it up to host it and hopefully we can pull big ops to look good. I really wanna try to attend this! I'll subscribe to forum to see which event master picks this up and fumbles it.

I am also very late sorry Mojo, I have just been in a funk lately. But Happy Birthday I hope you went out and had a good time with loved ones. Unlike that jerk @Adult Cat

Why did you word it like that? Are you okay or do you have limited time left? Hope it was just me over reading it friend!

This is my kitty kat. Please don't talk to him, feed him, pet him or give alcohol. 10 out of 10 times he is drunk and seems like a nice social creature but it is how he gets his prey. The intoxicated predator once spoken to then verbally abuses pray and sucks out its life force. You can survive the attack just stay calm 9/10 he will pass out in the middle of an attack. 

 

Also very cute and cuddly.  Picture Attached!

You have been warned. Also I do not share my kitty pettens they are all mine. 

Its okay the new comers still need to know him from discord. Incase he would try to flex his powers as rs3 staff (he doesn't know how to use them btw hahaha got proof). You can just put Discord rs3 noobs/traders/heartbreakers/mainlyonlycaraboutkush or something along them lines. Or you could not do anything. I don't care you fixed mine I'm happy. I do miss seeing you online and playing checkers/Barbarian Outpost Lait Choco is King and secretly is mojo handler soooo it will happen.

Welcome to WG hope to see you around

Very Very Very nice app friend! Wish you would of listed old account names just to see. I know sometimes its a pain to remember them or to type them in if there embarrassing. But that is your choice, friend! Don't forget discord in 48 hours like lohow said and just type @appmanager. Maybe I'll get to see you in discord before that and we can become super friends and go win a bunch of tbows and be super cool.

Welcome back!, I saw you are eastern time zone..? Mind asking your area? I live in Pennsylvania literally in the center of the state. Maybe your close by? Always looking to meet someone irl. Also if you wanna talk about cars read my book below. I seperated it so you don't have to read it if you dont wanna. Just trying to "connect" plus maybe you'll enjoy it. Also "Genesis coupe" are nice looking cars.. What color are you thinking? I don't care for saabs, they are always shit for me. The ones I've always had though are usually old beater ones for good gas and work. Both of the ones

Hello Shannon! Welcome to Wilderness Guardians!!! Please don't forget to message app manager on discord in 48 hours because they won't come to you. A lot of people forget that and get confused. Hope to see you around!

Welcome to WG friend hope you follow through and message someone in 48 hours. Because they don't come for you like some people think they should.... hahah Also has your username ever been kiwi-slayer?If so I know you.